Barry Ollman's Curious Documents
Waiting in line to see the Beatles, September 4, 1964, Milwaukee Arena. Check out that boy:girl ratio! That's me in my concert shorts, with my cousin Tom Peterman peering out from behind. Milwaukee Sentinel, September 5, 1964. A life-changing event...
Dadd (Benn Ollman, the Wisconsin correspondent for Billboard magazine from 1949 to 1975, or as I call them, the Glory Years) wrote my birth anouncement in the form of his typical Billboard reviews, June 11, 1953.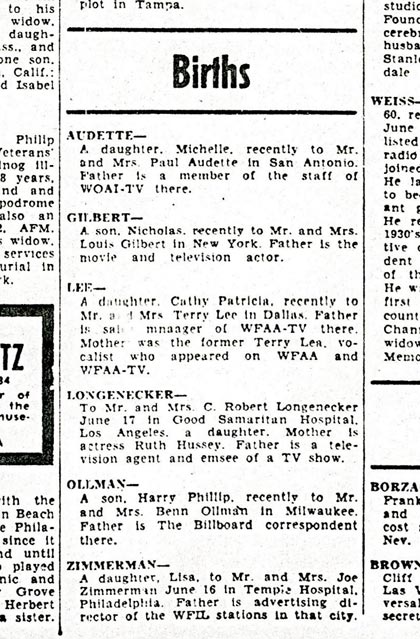 My Billboard magazine birth announcement...as Harry! Despite the typo it's still pretty cool. I grew up reading Billboard religiously.
Poster designed by Jon Paris.
One of my regular Milwaukee gigs, Feb. 1972. I used to pack that place, at a buck a ticket! Poster designed by Jon Paris.
The artist Peter Paris, father of musician Jon Paris, sketched Barry in 1970.